vabble's unique culture DNA: transparency and talent
Learn about why vabble's culture is unique and what day to day at the company looks like.
If you don't know enough about the team behind vabble, it's easy to assume we're just another tech company.
In reality, the people who are involved in our business and the way we all work together is what makes it so special.
Since we're asked about our culture a lot, we're writing this article to explain how it's unique and the way it contributes to the success of the company.
Note: vabble is currently raising investment. Want to learn more about how to invest? Reach out to investors@vabble.io to learn more.
Our founders: where vabble's culture begins
"I worked in high demand environments with high expectations, surrounded by competitive, professional, high calibre people, and I loved it. I think it's when I felt at my best."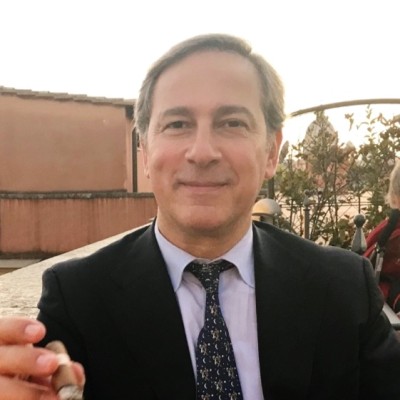 That's how Pablo Terpolilli, vabble's co-founder & CEO, describes the working environment that he thrived in, and that he wanted to create at vabble.
Pablo says that while it's true that top performers need to be highly competitive to get the job done, it's also important that they're directing their efforts towards the good of the company as a whole to prevent the culture becoming toxic.
This is why Pablo was clear about what he didn't want in a company culture: "The bad things you see elsewhere like sneakiness, hiding information, lack of transparency, lack of ownership." The ideal working environment is one with no big egos where everyone is working for the common good. As you'll see below, he's worked hard to make sure that doesn't happen at vabble.
Pablo's reputation and contacts have also helped vabble attract the backing of some of the largest financial players in the world: JP Morgan is vabble's house bank and payment services provider, and their solution has been developed with institutional investors such as Goldman Sachs Asset Managment on board.
In summary, Pablo has years of experience working in high-profile financial institutions, including:
5½ years at Goldman Sachs running the private financing business of Latin America.
2 years at Standard Chartered running the Western Hemisphere private financing business.
3 years at UBS co-running the EMEA special situations financing group.
Pablo is joined by vabble's founding partner, director and Chief Commerical Officer, Derek Hudson. He and Pablo have known each other for over 30 years. And like vabble's founder Pablo, Derek brings an unparalleled depth of knowledge and experience to the vabble team.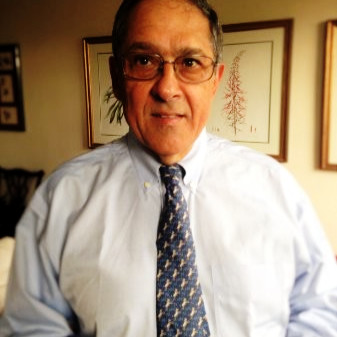 Derek has spent over 35 years working in Latin America correspondent banking and trade finance. Over the years he has built up an impressive reputation and become a key player in the space. And in fact, ITFA named Derek one of the top five people who have most impacted the trade finance industry over the last 30 years.
Derek has as much energy and drive as a 20-year-old, but with the additional expertise and experience that go along with the number of years he's been in the industry. Not only is he a phenomenal salesman, but he's trained and grown very successful sales teams over the years. "We will avoid many, many pitfalls by having someone like Derek [on the team]," Pablo explained.
vabble is attracting talented people because Pablo is up front about the fact that while there's a lot to be done, you can create your own space and really contribute to the company. That's one of the main reasons why Colleen Connors (Strategy & Operations) joined vabble – that, and Pablo himself. She describes him as: "a really great person as an individual. He is upbeat, he is caring, he is personable. He is someone who success follows."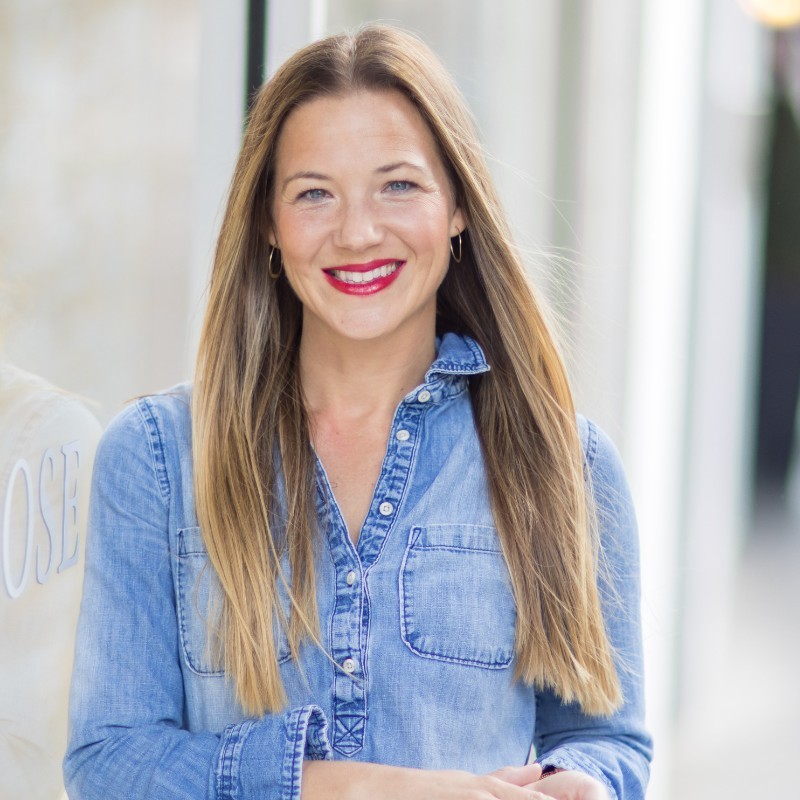 Colleen is clear that she has worked with great, ethical people in the past, but in general they can be hard to find in the financial world. "When you find a good one, it's hard to say no to them!"
This is reflected in Pablo's keenness to create a working environment where everyone has their own responsibilities and owns their tasks, but feels able to speak out if anything doesn't feel quite right.
"I encourage everyone to raise their hand if there's anything they're not comfortable doing, or if they feel out of their depth, and say: 'this is not for me.' It's very, very important that I provide the space for people to be able to do what they feel they can do best, where they can shine, and not force anyone to be in the wrong position."
Pablo wants the team to contribute towards the growth of the company in a way that fits their skills and experience, but also to know exactly what vabble is trying to achieve as a company. "It's important everyone understands what we're doing, why we're doing it, and how we're different."
He's confident that this depth of experience will allow the company to almost run itself, and Colleen agrees that Pablo's trust in the people around him means he can focus on the tasks that only a CEO can do, like fundraising."[Pablo lets] other people do their jobs, make decisions and run the things they need to."
Read more about how vabble's founding story here: Exporters need financing and institutional investors need good investments. Here's how we're connecting the two
The team: vabble's main asset
In one of their weekly calls, the primarily Argentinian team are chatting in Spanish. Colleen joins, and they instantly switch to English. Colleen explained: "Depending on who is there, there's an adjustment to make sure everyone feels welcome, regardless of nationality, country, or language."
This is vabble's culture in a nutshell: cross-border and international, yet still inclusive and welcoming.
vabble is a tech company, but our people are our main asset. Pablo is very clear that it's important for the team to be full of top notch people, as that's what helps everyone work at their highest level. "Everybody who is in the team improves the team," he said. "That's an absolutely key element for a startup and for us."
Much of the team is based in Argentina, local to the Latam market, in the same time zone of the clients we're working with, and they link in with on the ground bankers in Peru, Ecuador, who have relationships with exporters. Others are based in London and elsewhere in Europe. "Pablo pretty much handpicked everyone that's here," Colleen said. "He has a personal connection [with them]. Some of them he's known for 20 years, some longer."
We'll highlight the background of just two of the team here, but you can head to our About page to learn more about the rest of our team.
Francesco Baldanza (Director & Strategic Investor): Francesco is another team member with a huge amount of experience and knowledge. He was a senior partner at McKinsey, advising hedge funds. At vabble, he's very much involved in the operations and strategy and making sure everything ties together.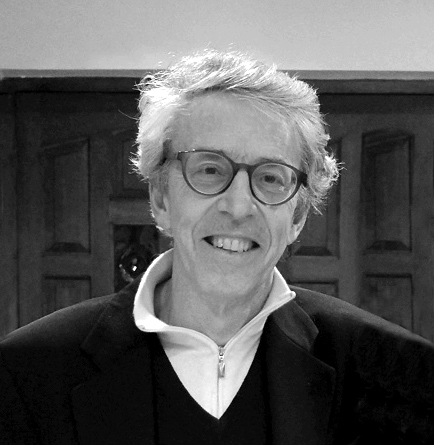 Colleen Connors (Strategy & Operations): Colleen has 12 years of experience running tech startups, and has been a founder of a tech company herself. Like Pablo, Colleen is an alumnus of Babson, the number one college in the US for entrepreneurship for 30 years . Because she's worked with multiple startups, her priority is helping the vabble team not make mistakes. She breaks down the overall vision into what needs to happen in the next three months. Currently, she's looking after a lot of vabble's operations, handling legal contracts and third party technology contracts for example.
She has 8 years' experience in the financial world, formerly working as a global fixed income fund manager at Schroder Investment Management. Verif-y, one of the tech startups she helped grow from scratch, is a digital identity platform, which gave her even more valuable, relevant experience in analysing an exporter and making sure they are trustworthy.
What unites the team? "I think everyone cares about growing something," Colleen said. "I think people are excited about starting something new; seeing it grow and seeing what it becomes – and seeing the contribution they put in, day in and day out, become this bigger, live thing, and not just an idea."
Much of the team comes from a corporate background, where you don't see growth like you do when you work at a startup. That's another reason why Colleen joined vabble. "I'm able to contribute personally. So my experience, my background, my expertise, at this point in my career, works very much with what vabble is trying to do."
Even though most of the team is in Latam, the vabble culture still thrives online. The combination of enthusiasm from the team, employees with many years of experience and the maturity of the founders helps everyone flourish. And that contributes to vabble's key values and overall mission as a company.
vabble's culture: what is it like day to day?
"A good culture is being able to give direction to that competitive drive some people have, and direct it towards the good of the whole," Pablo said. "We want to allow space for that competitiveness to be expressed in the context of the team, and not bash anyone in the process."
At the weekly team call, everyone shares what they've been working on, any problems they might be having or anywhere they need input from another team member. In addition to this, there's a sprint demo call every two weeks during which the tech team shows the new release, what features have been added, and any new functionality so the rest of the team is always in the know. Investors, contractors and third party providers are all welcome to join these calls.
Global teams everywhere have to use video calls and work out time zone differences to get together, and this is something the vabble team has to navigate too. "Since we can't just meet at a pub here in London, how do we stimulate other conversations?" Colleen said. "Well, you have to figure out how to do that virtually. And it's actually not that hard – people are excited to hang out."
At Christmas, the team substituted their weekly meeting for a virtual cocktail hour. We encouraged the team to bring their families along, and we only talked about fun, personal stuff – no work chat allowed.
We make the effort to chat about personal things at the start of any call, just to get to know each other better. "People are pretty good at that even in our weekly meetings, though, just saying, 'Hey, how's your week been? What's going on?'" Colleen added.
The team is in different hemispheres, so there are always conversations about the different weather. And another way the team builds rapport is from a cultural standpoint, by sharing a bit about where they are locally. "This is what attracts people to working in a global atmosphere," Colleen said. "I think people really enjoy that cross-cultural experience."
We also encourage people to meet up in person where possible. Those in Buenos Aires have met for coffee, and there was an outing to the horse races in Chichester one weekend too.
On a day to day basis, vabble's team is hard at work – but the sense of camaraderie never ceases.
vabble's key values and how they contribute to our success
"Founders tend to be scared and they tend to not want to be open about what is being built," Colleen said. But Pablo's approach "creates a very warm, nurturing environment where others then feel open to speak their minds."
For Pablo, the key values behind vabble are openness and transparency, along with execution, fairness and wellness. This shows in the way Pablo leads: for example, he welcomes investors to the fortnightly sprint demo meetings to learn more about new features along with the team, which is very rare for a tech CEO.
The vabble culture starts with the CEO and the rest of the team feeds off that. And this shows in the work they do.
"We want to make an impact," Pablo said. "We think that the work we're doing in emerging markets is great because it's going to allow us to build a valuable company. And the value of the company can be measured in wealth, but more than wealth – it can also be measured in the wellbeing of the people that are impacted or associated or touched by the venture."
"I want to know how many people we touch. Not just how many clients, but also the clients' clients, and their employees. I want to have a better understanding and ability to show the social impact of what we are doing. We are getting institutional funds from developed markets to flow into emerging markets!"
When we asked Colleen about vabble's values, she said three values that come to mind for her are integrity, teamwork, and respect. "These are what I see in how people interact. I see the respect people give each other. I see the integrity of the work that they produce. I see the integrity of the ethical standard in which they're doing it, and [also in] the way that they work together as a team."
The values stated by both Pablo and Colleen amount to the same thing: working to your strengths both as an individual and together as a team, and doing so in an open, ethical and moral way.
Pablo sums it up with: "Our company is based on relationships: relationships with clients, relationships with investors, and our team that developed the technology to make it seamless, transparent, and remove friction."
Our people, network and contacts are a crucial part of what makes us stand out as a company. Without them, there is no vabble. This is why creating the right team was Pablo's priority right from the beginning.
It's also this that has enabled the feeling of cohesiveness and warmth in the company, even with people in two separate hemispheres. With the team Pablo and Derek have, they know they can overcome any of the challenges they face.
To learn more about how we address cost of capital and how our technology works, check out: How our people, technology and capital make us different
To learn more about investing in vabble, email investors@vabble.io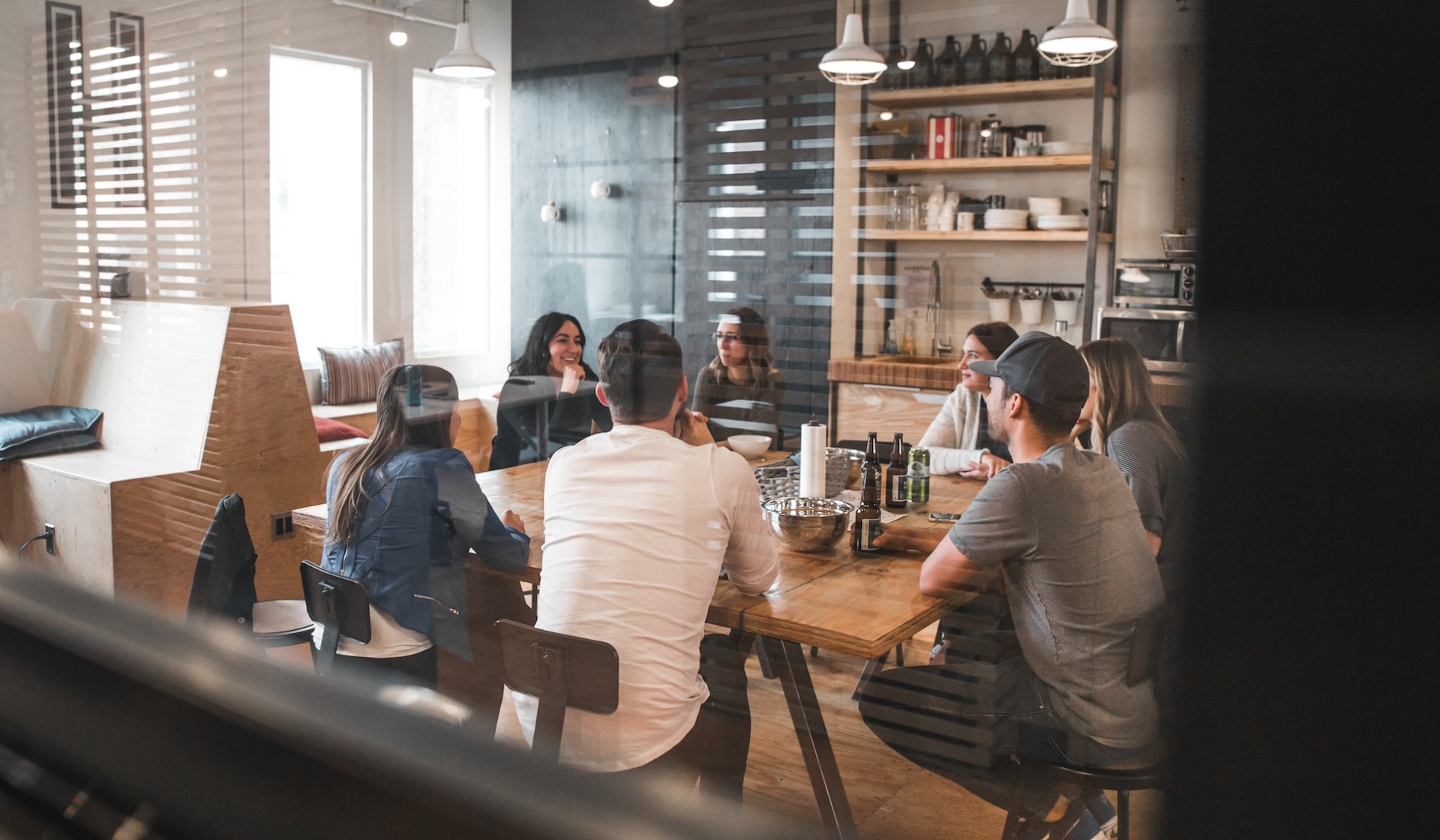 5/17/2023 - vabble team -
4/3/2023 - vabble team - finance, vabble, investment